Social Responsability
Get to know Quartzo's social responsibility policy.
The QUARTZO Defense Engineering, Industry and Commerce Ltda. , inserted in the current context, is conscious company and acts in order to preserve the environment, avoiding any kind of waste in its services and always recommending to its customers equipment and solutions that cause the least possible impact to the planet.
We are also striving for a better country for our children and grandchildren, and with that thought we could not help but support some entity that really makes a difference, contributing to a better future for those who somehow need more assistance.
Among several organized and serious and serious and dedicated entities, QUARTZO has chosen the CASA MARIA DE MAGDALA Association of Friends of the Sick for its spectacular work since 1991 in supporting HIV-positive children and adults. , greatly extending and increasing the quality of life of these patients.
In due course, other entities may be supported.
THE INSTITUTION
The FRIENDS 'ASSOCIATION OF THE NURSES OF CASA MARIA DE MAGDALA was founded on July 22, 1991, with the idea of providing an integrated action of education and social assistance to people with AIDS , terminally ill or abandoned by their families.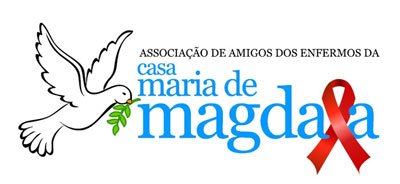 It aims to provide social, comprehensive health, educational and religious assistance to adults and children living with AIDS and their families; Provide workshops with training courses and income generation to the sheltered and assisted outside; integrate the seropositive carrier into the community, preserving their cultural values and achievements; respect the human being through the absolute confidentiality of the information provided; maintain exchanges with similar institutions by improving their activities; spreading the feeling of love for others, of charity and fraternal assistance to those stigmatized by bad information about AIDS; and ensure the maintenance of the volunteer regime in its activities.
It is located at Estrada Washington Luiz, 1956 / funds, in the neighborhood of Sapê, in Niterói - RJ, has the telephone (21) 2616-2233, is registered with the National Council of Social Assistance and considered Federal, State and Municipal Public Utility. Nevertheless, it does not receive any kind of subsidy or public money, surviving exclusively from the income obtained from the crafts made by the shelters and, mainly, from the donations received.
Adult patients and children, sheltered or not, due to lack of family support or financial difficulties that make it impossible for them to take care of themselves, seek help from Casa Maria de Magdala for the continuity of treatment, receiving wider assistance from its interdisciplinary team, made up of volunteers from various professions and specialties.
The House has its own pharmacy and handles homeopathic, allopathic and floral medicines as a way of minimizing internal medication expenses and making them accessible to outside assistants and surrounding needy communities. The Social Assistance team provides care to families, with the distribution of monthly food baskets, interactive lectures, therapeutic workshops and weekly meeting about compulsive behaviors. Our volunteer lawyers represent the institution with regard to their duties and rights with society, and are attentive to the needs of both internal and external patients, who often face huge barriers to their legal rights.
HOW TO HELP
The House is supported by donations from individuals and, eventually, from some companies; selling donated items to the bazaar and bookstore; and some charity events promoted annually. The donation of foodstuffs, clothing items, medicines, hygiene and cleaning material, as well as the donations in current account (Banco do Brasil, branch 0072-8, c / 507.273-5 and Banco Itaú, branch 6077 c / c 12402-9 and 24692-1) have contributed significantly to routine activities not being interrupted.
Items donated to the Bazaar are made available to outside assistants and residents of surrounding needy communities, at absolutely symbolic prices, who see the possibility of acquiring good quality and still in very good condition, which seemed inaccessible to them, allowing them to feel socially included, with the joyful activity of "shopping" like any ordinary person, as well as becoming a small but important way of reversing resources for the institution.
It is important to note that any material received that may not have immediate application in the house or exceeds its needs is forwarded to other institutions, in order to avoid its depreciation due to expiration.
The following materials are important and can be donated: Miscellaneous medicines, Groceries (sugar, rice, cookies, flour, cornmeal, mocoto jelly, natural and soy milk powder, pasta, oil, olive oil, vinegar, coffee, salt, juices, Food Support and Additives) and Internal Procedures Material (Women's Flap Absorbent, Geriatric Absorbent, Bleach, 90 ° Alcohol, Cotton, Fabric Softener, Conditioner, Disposable Cup 50 and 200ml, Toothpaste, Deodorant, Detergent, Adhesive, adult diapers, napkin and tissue, cleaning glove, procedure glove, paper towel, toilet paper, Perfex, regular and Protex soap, washing powder, 100 and 200L reinforced waste bag, infective waste bag 60 and 100L, shampoo and saline for external use).
You can also help us with our Immediate Projects, such as:
Lar Rene Pessa Complex, which involves the construction of two small housing for young people who are in the process of leaving the child sector and preparing to face adult and independent life; and three kitchenettes for adult patients who, without being bedridden, still need follow-up, as they are not in a position to be alone, eating in the institution and staying under the supervision of the clinical staff of the House;
Vertical accessibility platform, which involves the installation of an external mini elevator to the three floors of the children's building, for the rise and fall of our various wheelchair users or those using crutches;
Education and Culture Unit, which foresees the construction of a 330m2 building to house the following activities: Recontando Lidas project; rehearsals and workshops of the Recontando Tale Theater Company; dance, theater, music, singing and drawing workshops, offered free of charge to shelters, volunteers and assistants at Casa Maria de Magdala and to the community, at popular prices, generating income for the Institution; and recording studio, which will allow the generation of income for the institution.
BE A VOLUNTEER
The House develops its activities in uninterrupted work, with a volunteer corps of about 250 people, who offer their contribution in shifts from 04 to 08 hours per week, on a fixed day and time. These volunteers are distributed day and night for adult and child care.
It is in the dissemination of the activities of the House, whether through internal public meetings, external lectures and voluntary disclosure made in spoken, written and digital media, that new volunteers have lovingly introduced themselves. When they present themselves, they are carefully trained by the most experienced to act as home caregivers, guided, according to their personal abilities, in the various forms of activities we conduct, so that they feel safer and more confident in the task, learning how to deal with them. the pain and minimize the suffering of your neighbor.
Areas of activity for the volunteer, depending on their availability, aptitude and choice: wards (caregivers), multidisciplinary activities (doctors, nurses, psychologists, dentists, physiotherapists, speech therapists, occupational therapists, nutritionists, pharmacists), kitchen, food pantry and materials, storeroom, laundry, clothing, pharmacy, bookstore, library, bazaar, events committee, theater group, training workshops, art therapy, maintenance and general services.
Visit us, learn about our activities and help our people.
MARY MAGDALA HOUSE - Since 1991, putting into practice what Jesus taught us.
http://www.casamariademagdala.org/