QUARTZO Defense Engineering, Industry and Commerce Ltda. is a Brazilian company specialized in performing technical services and marketing by representing innovative, high added value and high end quality products for the national defense and public security segments in Brazil and abroad.
Our services are performed through detailed planning and guidance from experienced staff. We have a specialized and multidisciplinary team, proven and approved by demanding and renowned clients.
Our technicians accumulate long experience in the military and paramilitary market and are able to act with professionalism, speed and competence, advising and assisting in the creation, development and monitoring of technical projects, as well as applicability studies and acquisition of national defense and defense products. public and private security.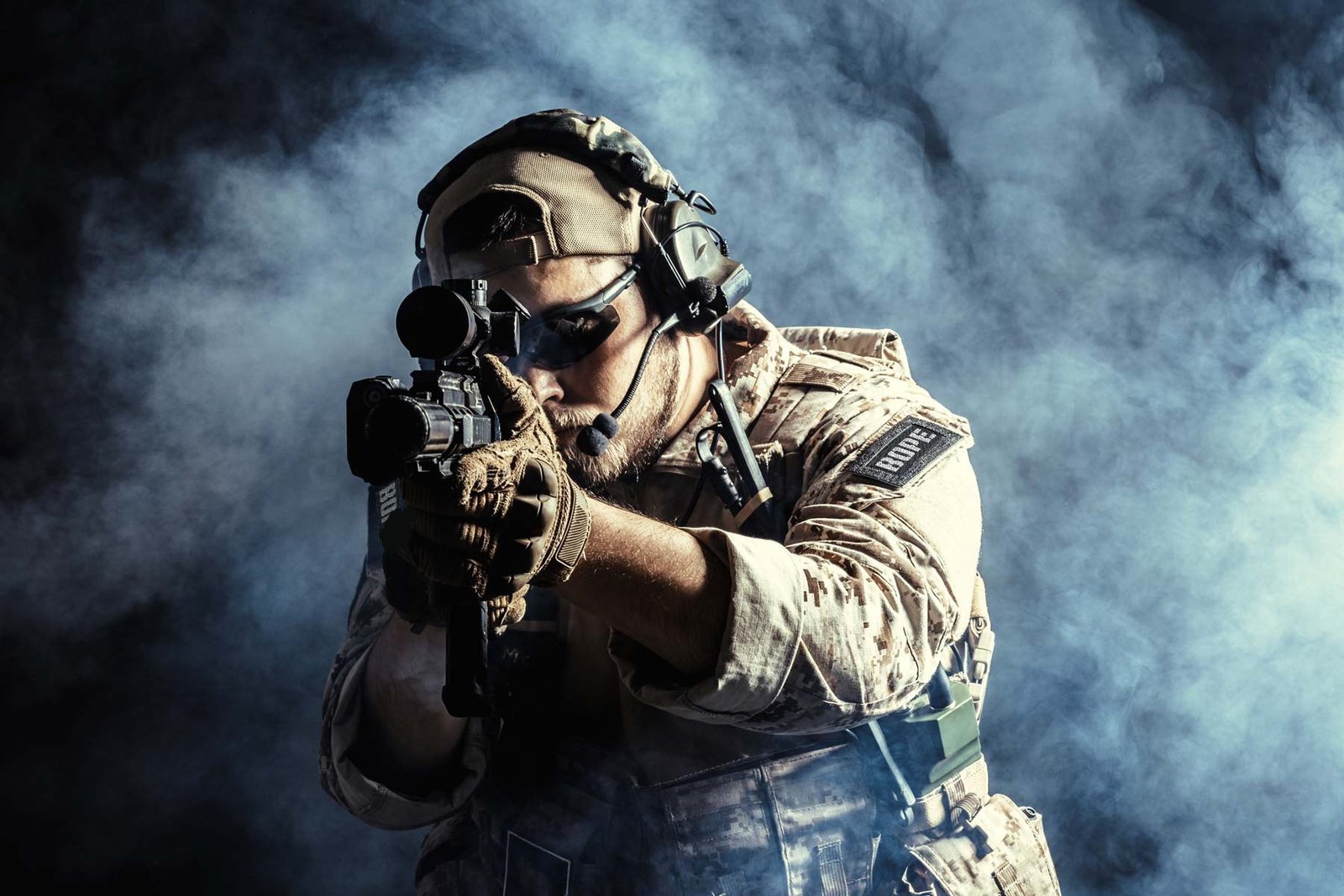 We operate with capillarity throughout the Brazilian territory, in the national defense and public security markets, at federal, state and municipal levels. Upon consultation and availability, we can expand our activities abroad, especially throughout Latin America and Africa, as QUARTZO Defense Engineering is formally authorized and qualified to competitively import and export defense and security products. , including controlled products.
Atuamos com capilaridade em todo o território brasileiro, nos mercados de defesa nacional e de segurança pública, a níveis federal, estadual e municipal. Mediante consulta e disponibilidade, podemos expandir nossas atividades para o exterior, em especial toda a América Latina e África, pois a QUARTZO Engenharia de Defesa está formalmente autorizada e qualificada para realizar, de forma competitiva, a importação e exportação de produtos de defesa e segurança, incluindo produtos controlados.
A QUARTZO - Defense Engineering, Industry and Commerce Ltda. was founded in 2002, in the city of São Pedro da Aldeia, in the Lakes Region of the State of Rio de Janeiro, with the main purpose of providing consulting, training and supervision of aeronautical activities to companies engaged in providing aeronautical services or contracting this activity in support of offshore and onshore oil market operations.
Shortly thereafter, he joined the Brazilian Navy to provide instructors to conduct training on the Bell 206 - Jet Ranger III aircraft flight simulator, used for the pilot's instructional flights of that force.
Since 2007, by investing in strategic partnerships with high-tech companies, QUARTZO has changed its corporate purpose and now offers its customers in the national defense and public security segments the possibility of flying with state-of-the-art night vision goggles. by adapting their aircraft panels, training crews and providing the necessary equipment.
In 2011, the company expanded its business beyond aviation to offer state-of-the-art technology products to meet other perceived national defense and public security needs.
Since 2013, it has started bidding for the supply of state-of-the-art optronic and thermal equipment for individual and diversified employment, personal protective equipment for special forces elements, riot control and bomb vehicles and armored vehicles for the transport of troops and for special law and order maintenance activities.
In 2017, QUARTZO expanded its membership and set bold goals for its growth. Since then, it has been expanding its network of international partners, providing innovative and high technology aggregate products for the segments in which it operates. The new Board also decides to increase the Company's participation in a large number of congresses, symposiums, fairs and exhibitions in Brazil, as well as to keep up-to-date with the state of the art in its segments, visiting several large international companies and fairs. and specialized in America, Europe, Asia and the Middle East.
The expansion of its commercial defense and public safety products activities was accompanied by the expansion of its capacity to provide specialized technical services, especially in the aviation segments, performing audit and specialized consulting activities for the development of the Integrated Management System airlines, focusing on Process Management, Quality Assurance, Aircraft Maintenance, Air Operations, Aeronautical Infrastructure, Aerodromes, Heliports and Heliports and Operational Safety Management, including Flight Safety, Occupational Safety and management of the Human Factor. These specialized activities, conducted at the level of excellence, have greatly contributed to improving performance, saving resources and improving the operational safety of its customers.
It has also robustly expanded its ability to provide full technical support for the operation, maintenance and modernization of operational shooting and flight simulators, including highly realistic level D FFS simulators.
In 2018, QUARTZO begins its operations in the ballistic protection market, offering this type of protection, at NIJ III and IV levels for the coating of ground, surface and aeronautical vehicles. It also offers state-of-the-art NIJ III level ballistic solitaire plates and accelerates the development of its own-brand vests. It also provides operational helmets with ballistic protection.
By mid-2018, QUARTZO, marking its entry into the safe and intelligent city segment, began providing state-of-the-art surveillance, access control, three-dimensional face recognition, suspicious movement digital identification and interception and blocking communications and command and control signals, even if transmitted by cellular equipment.
The end of 2018 marks the beginning of QUARTZO's operations in the segment of unmanned vehicles, whether air, ground, surface or submarine, starting partnerships with leading-generation operating drone companies, employing specialized payloads that they range from infrared, night vision and 3D mapping cameras to projectile and rescue, rescue and firefight launchers. Having decided to operate with a wide range of manufacturers, equipment with different capacities and performance levels, as well as offering a large number of different state-of-the-art payloads, QUARTZO has become able to provide the perfect solution to the operational needs of its customers, in terms of unmanned vehicles, without these having to degrade the operational requirements they have set. It also provides short, medium and long range drone protection systems with increased effectiveness.
In early 2019, as a result of the expansion achieved, QUARTZO begins to transfer its activities to the city of Rio de Janeiro, capital of the state of Rio de Janeiro. At the end of the same year, it began its activities for the creation of a remote unit in the city of Manaus, in the heart of the Amazon, dedicated to the high technology segments of operational simulators and intelligence and access control services.
Associated with ABIMDE - Brazilian Association of Defense and Security Materials Industries, QUARTZO intensified, in 2019, its participation in several DID - Defense Industries Dialogue meetings, involving Brazil and friendly countries (United States, Canada, Israel, United Kingdom). United Kingdom, Turkey, etc.) promoted by that entity, making important contacts that have allowed the construction of strategic international partnerships for the expansion of the Company's activities.
In October 2019, QUARTZO participates, as a guest, in the President of the Republic's entourage in an official business visit to China.
Registered with the Regional Council of Engineering and Agriculture - CREA-RJ, QUARTZO has, in its staff of professionals and consultants, engineers, technicians and formally qualified specialists, most with higher education and more than 20 years of professional experience acquired. through the effective exercise of technical activities, both in the military and in the civil market, where they always acted with seriousness, discipline, professional rigor, behavioral ethics and maximum commitment to the quality of the final result, contributing to the preservation of human life and natural resources.
Mission
Provide customized, efficient and effective solutions to our customers' security and defense needs, representing the most capable and innovative national and international manufacturers, respecting the legislation in force, maintaining a permanent focus on operational safety and employing the highest quality standards. sustained.
Vision
To be recognized by its customers and suppliers as a competent, efficient and effective company, a reference in the security and defense products and services segment.
Values
Honesty in the relationship with its customers, partners and suppliers; commitment of its directors and employees to the ethical values and quality standards adopted by the company; competence, trust, security and credibility in all their actions and attitudes; and respect for saving resources and preserving the environment.
Act with differentiated operational excellence.
Ensure the satisfaction of all our customers.
Have competent employees, committed, motivated, inspired and with high performance and efficiency.
Provide superior, cost-effective products and services.
Act with agility and effectiveness throughout the national territory.
Expand and strengthen partnership with leading and innovative brands.
Maintain profitable growth with sustainable profitability.
Achieve industry leadership through quality, innovation and the use of cutting-edge technology.
Our professionals are carefully selected, not only for their personal skills, technical knowledge and accumulated experience, but also for their creativity and ability to serve our clients, acting quickly, organized and careful to find the customized solutions they want.
The company's directors have long experience in aviation and defense, both in the military and civil markets. Reserve personnel brought to the company the same seriousness, discipline, professional rigor and commitment to the quality of the end result with which they performed their duties over more than 30 years of operative and technical activities in the Brazilian Navy.
The technical and administrative staff is made up of reserve civilians and military personnel who have high technical knowledge and demonstrate unequivocal competence and total alignment with the Company's values.